Commercial Electric Vehicle Charging Scheme
Savings on tax / fuel and running costs – the move towards EV for business makes sound commercial sense.
From 6th April 2020 until 5th April 2021, Benefit in Kind Tax for company car drivers sits at 0%.
Alongside low running costs, generous grants and minimal servicing, this amounts to big savings for both, employee and employer alike.
Alongside help with the OLEV grant process, Lightplay also offers installation on number of 'smart' enabled load balancing EV Work chargers; when commissioned can then link together with the employees home charge units. Through a back office system, this enables running cost of the vehicles to be monitored. Granular reports can be then generated on a weekly, monthly or quarterly basis.
OLEV Government Grant for Work:
With governments around the world keen to reduce the carbon footprint from vehicle emissions, here in the UK you can claim a grant of £350 per unit towards the cost of your EV charger installation. As of 1st April 2020 this allowance has been increased from 20 to 40 units per business.
Only OLEV approved installers can pass this cost on and as a registered installer, Lightplay Electrical can help with the process from start to finish.
Further information on the Work Place OLEV grant scheme can be found here.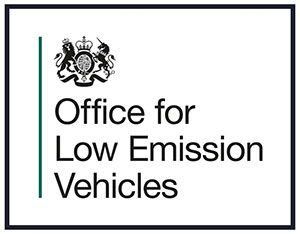 Get in touch today to see how we can help…
Send us your interest
Let us check your eligibility
Consult our Specialist
Book a date for installation
Our charging point technology works with
"Speedy work, knowledgable tradesman and excelling workmanship. Was able to diagnose and solve a problem in under the hour and fix poor tradesmen's mistakes! Highly recommend!"
"Knowledgable tradesman and excelling workmanship. Was able to diagnose and solve a problem in under the hour and fix poor tradesmen's mistakes! Highly recommend!"